Here's something that has been cooking for a long time. Over on the Patreon page, I have released the first chapter of Narayan Ojha and the Secrets of the Universe.
When a time traveller from a devastated 25th century comes back to the present day to save Narayan Ojha and the future, he finds that Narayan Ojha has seen things way stranger than him. Gods for example, and the beginning of the universe, and Death, and auto rickshaws that stop when you need them to. Join the duo as they unravel paradoxes, outwit mythical creatures, and travel to the very edges of reality to outrun arranged marriage, pay mobile bills on time, and deal with unrequited love.
Narayan Ojha and the Secrets of the Universe is a serialised web novel that will go out to tier 3 patrons every Saturday, one chapter at a time. Find out more on how that works below.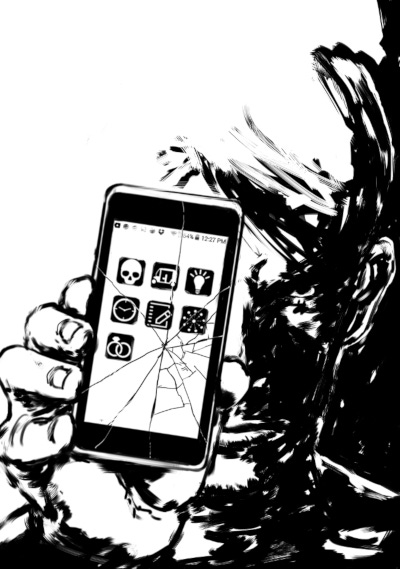 ---
Tiers? What are tiers? Patreon is confusing
I know. Which is why I have prepared a brief explainer to… umm… explain how you can support my work and get rewards for less than the price of a slightly expensive coffee every month.
Okay so Patreon has something called tiers. They're like subscription schemes. You can choose tiers to pledge different amounts and each tier comes with its own benefits.
So if you choose the $1 tier, you get access to all the patron-only short stories I put out. These usually come once a month. Each time I publish one, your credit card is charged one dollar.
If you subscribe to the $2 tier, in addition to the stories, you also get access to my private podcast in which I answer questions from readers and talk about ongoing and upcoming stories.
The $4 tier gives you access to all of the above, and it also subscribes you to the Narayan Ojha series. You are not charged for the chapters alag se as the series is a free gift subscription for those who have pledged $4 per short story. You still only pay for that one short story per month.
This is the key bit: EVERYONE gets one short story every month. But depending on how much you pay, you ALSO get something extra — $2 gets you my podcast, $4 gets you the NOSU series.
Your pledges are not recurring monthly payments. You get charged only when I put a new story out. The amount of money you are charged is directly proportional to my output. If on a particular month, I don't publish a short story, you don't get charged anything.
---